The Ultimate Long Distance, Cross Country Moving Checklist
Moving across the country is an exciting way to start a new chapter in your life! The idea of picking up your life and moving it to another state, much less one on another side of the country, can be daunting. However, with the right preparation, a cross-country move will go smoothly with minimal stress.
The following tips will make your cross country move a positive experience: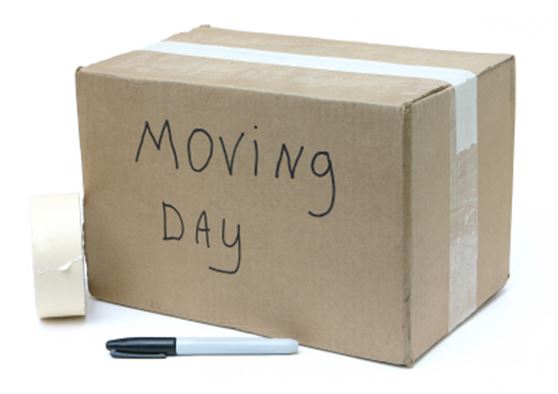 1. Start preparing months ahead of time: giving yourself the gift of time will help make your moving day less stressful. By starting ahead of time, you can get the jump on the following tasks:
o    Paring down
o    Handle personal accounts
o    Look for employment
2. Pare down as much as possible: some of us are irrationally attached to our houses full of small items and clutter. The hardest part of preparing to move is going through all your belongings and taking only the essentials.
An easy rule of thumb is the "one year" rule: if you haven't used it, worn it, looked for it, or wondered where it was in the last year, chances are you don't need it. You can, of course, be more selective but one year helps most people cut their clutter in half or more. Decluttering before your move can also help you save money on your move.
3. Handle personal accounts: local and regional bank accounts may need to be closed if you need in-person access to them. You can streamline your financial accounts to make sure you will have access to them in your new state.
If you are a state employee or have retirement benefits through your current job, check with your company to see about transferring or banking your retirement account. An example of how to do this is found here, but processes will vary by state. Most state retirement accounts stay in their home state until you retire, but some accounts can be merged or moved to other states.
4. Look for employment: this can be the most stressful part of a move. While some are lucky enough to start with a job offer before moving, most decisions to move are made before employment is secured. Here are some tips for starting an efficient job search:
Update your resume
Have your resume reviewed by a professional
Look through popular job listing sites like Indeed, Monster, and Career Builder
Create or update your Linked In profile and make connections in your destination state
With the increase in smartphone and social media usage, many companies are comfortable completing their hiring virtually before your moving date.
5. Enjoy your journey: whether you are driving or flying to your new home, enjoying yourself along the way is key to starting your new life on the right foot. If driving, frequently stop to avoid fatigue and see some sights. Airbnb is an affordable way to stop for the night if you prefer the home touch to a traditional hotel. This also gives you an easy way to socialize and have a relaxing conversation with someone who knows the areas you are passing through.
You can get more tips for moving directly from the post office when you change your mailing address. Our simple tips listed above will help you get started on your exciting journey! Remember, prepare early, keep an open mind, and enjoy yourself!